Description
Personalized Curly Hair Doll with your children's name! Choose this black doll to accompany your kids, play with them together, sleep with them together. Besides, they can dress the doll up according their preferences, play house games with dolls.Help to Create a World of Fun, Imagination and creative play for all Children.Helpful to create a world of fun, imagination and creativity for all children. Also can encourage children to express their emotions and cares, and to cultivate them a kind character.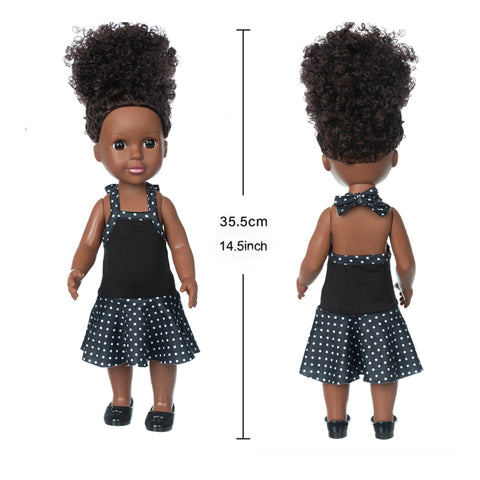 Dimensions

Height: 35.5cm (14 inches)
We strategically designed the doll to be about 35.5 cm in height, which is the perfect size for babies to grab and play with easily.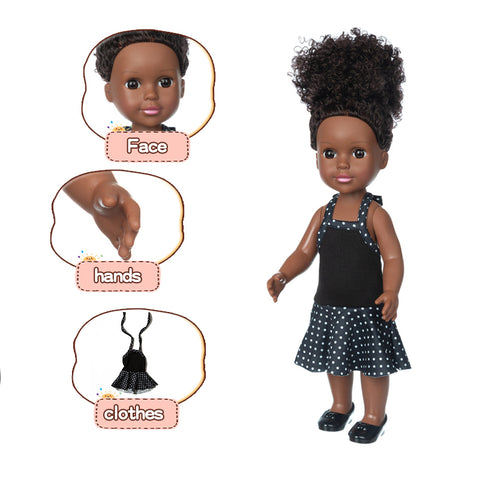 Materials
Made of Environmentally friendly vinyl PVC material. It is resistant to high temperature washing and will not deform when exposed to heat, No worries if baby doll gets dirty. Wipe it down with a damp cloth and have it looking clean once again.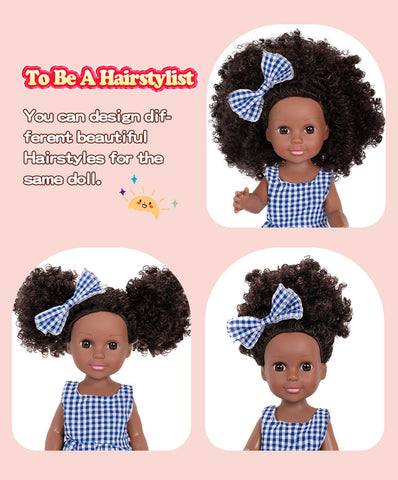 To Be A Hairstylist
We implant about 50,000 hairs for each doll and treat them with a special process to ensure the hair is tough. Even after many styling, almost no hair loss and has long-lasting curl. The hair type is 4C, strands is so tightly coiled that they' re incredibly delicate. The texture just real like yours.
Using up to 12 characters, you can place a monogram to give the doll a unique identity. Please note the name you need to customize before placing the order. This name will be displayed on the clothes on the chest of the doll. After the customization is completed, we will take a picture and send it to your mailbox so that you can confirm the customized effect of the doll.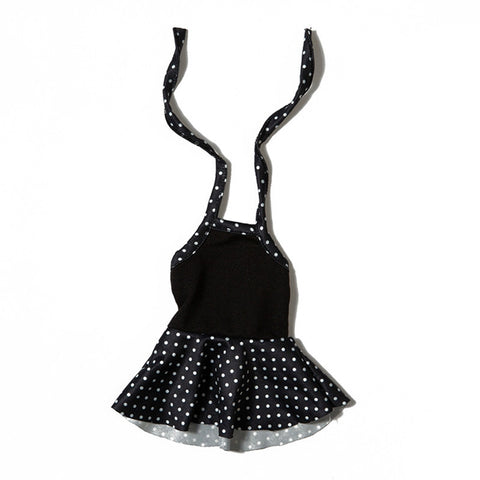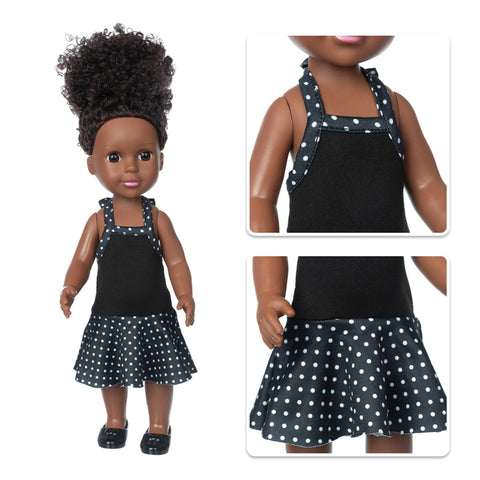 Free Look for Great Fun
These dolls have beautiful removable garments, you and kids can DIY dress together for them. The doll clothes also can be washed by washing machine or hand, it will turn almost as good as new. And their head, arms and feet can be rotated 360 degrees. The fun with these perfect first dolls that encourage little ones to role play and develop children's emotional intelligence.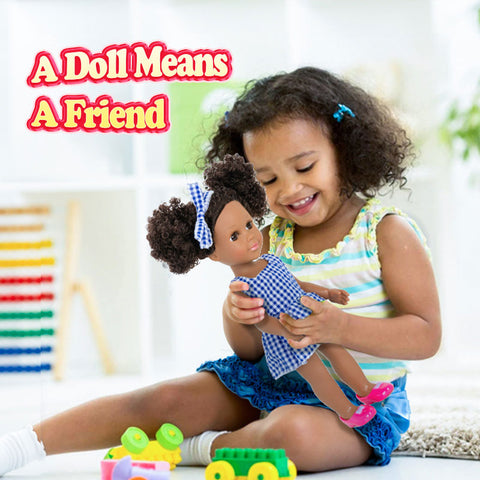 A Doll Means A Friend
The doll will be your kids' first best friend, often before they're ready to form real human friendships. Baby dolls offer kids lots of opportunities for developing their cognitive, and self-help skills. Kids often find it easier to practice these skills on someone (or something) else before they can apply them to themselves.
About Lovinglydoll
Designing fun and meaningful products is our brand goal. Concerned that there are few curly-haired black dolls on the market, we specially planned the curly-haired doll series. So that kids with curly hair don't have to be sad for not finding a doll like themselves. We believe that the mission of the doll is to bring happiness to children, and this happiness has nothing to do with race. Our curls doll are destined to be the best gifts for girls with curly hair!
Safety
Designed with love: safety is the top concern for both parents, grandparents and our brand.  All products conform to both the European Toy Safety Standard EN71 and the US Toy Safety Standard ASTM F963.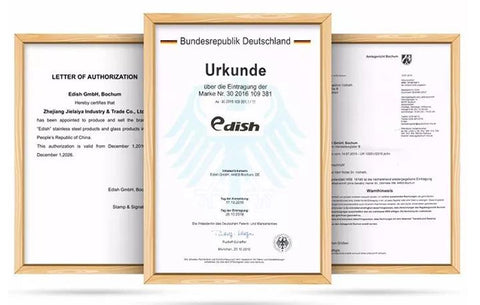 Three Happiness Guaranteed
We expect our customers to be 100% happy with our products. After the customization is completed, we will take a picture and send it to you to ensure that you are satisfied with our customization effect. You can return the goods for no reason within seven days after receiving the goods. If you have any quality problems within 30 days, you can contact us for replacement.
Shipping & Delivery
As personalized dolls take 2 working days to produce, all orders will be delivered from our warehouse within 5 working days.