Why buy it?
All Use A-grade Material: only A-grade fabric is chewable, safer, and non-toxic, also friendly to babies with sensitive skin. (Fabrics of grade B and below are cheap but can't be chewed.) 
Free Name Personalization: Leave a name or birthday, and we will customize it for you. The doll will become a unique gift for baby shower, birthday and anniversary.
100% Original Design: 5 female designers provide design, 100 deep skin tone families feedback research opinions.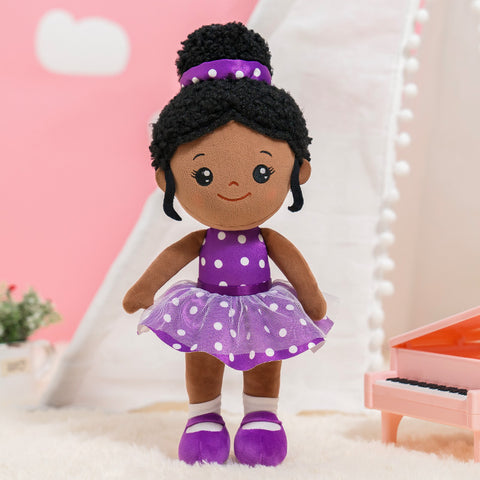 Package included:
An original designed Lovingly personalized doll(

Height: 13 inches)

A free gift bag
Made with ingenuity, made with love  
In order to give children a more comfortable companionship experience, we strictly require craftsmanship. The eyes of the doll are made by exquisite embroidery, the skirt is covered with high-quality lace, and the inside is filled with safe and soft PP cotton.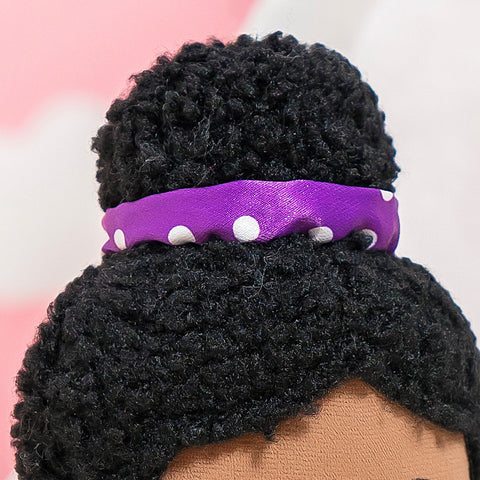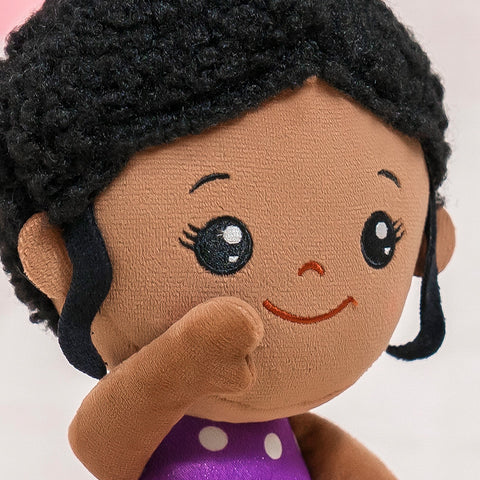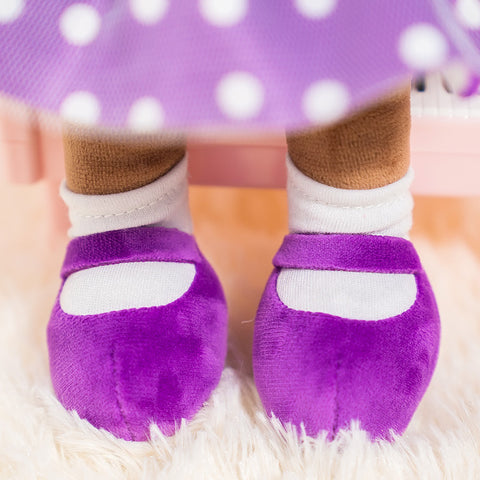 Personalize with Name or Birthday
Engraved with the name of your baby or someone special, so that this doll can be a unique keepsake. Ideal gift for baby shower, birthday, Valentine's Day, etc.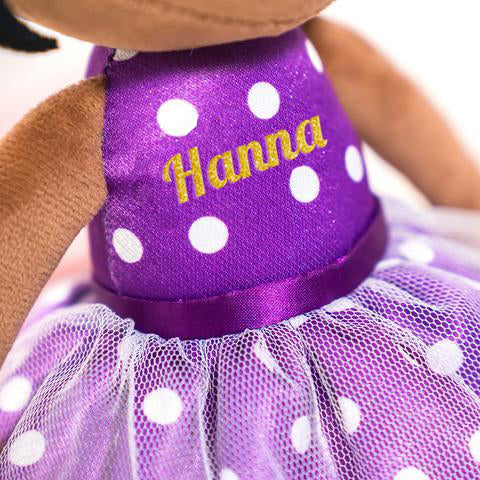 Up to 12 letters can be engraved. Please note the name you need to customize before ordering, which will be displayed on the chest. After finishing the customization, we' ll take a picture and send it to your mail so that you can confirm the customized effect.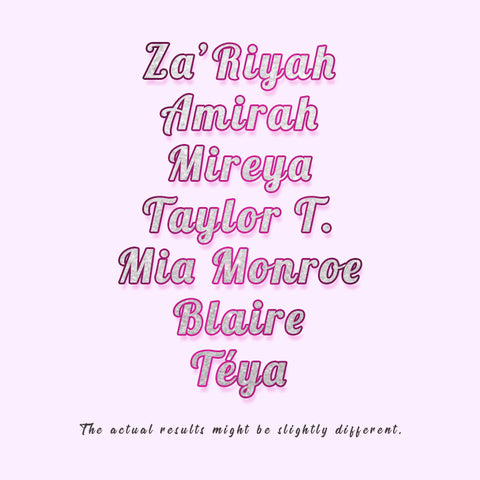 A doll means a friend
Having dolls that resemble ourselves help kids grow empathy, and feelings of self confidence. We thoughtfully design the doll to fit your kid to hug, so that it can be taken anywhere daily. When sleeping, the soft Nevaeh will give your kid more security feeling and have a sweet dream all night.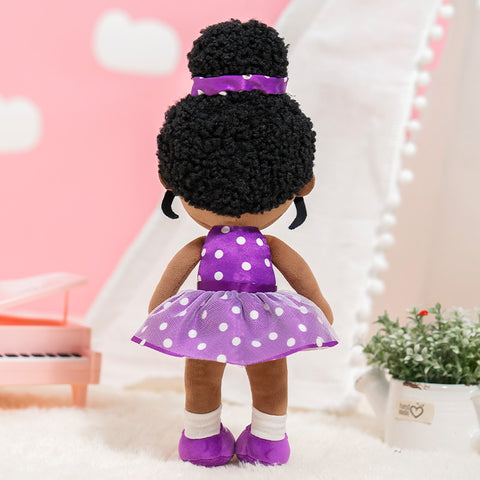 About Nevaeh
Birthday: April 1
Nevaeh was born on April Fool's Day, whose name is the reverse of Heaven. She has the ability to make people happy, and 1001 jokes are stored in her mind. Whenever she laughs, you will find that she is missing a tooth. When you are sad, Nevaeh will tell you jokes and wave your hands to cheer you on!
Quote:"No matter what happens, happiness can defeat everything."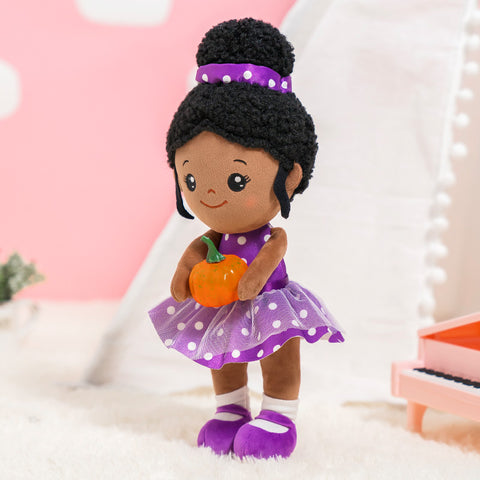 About Lovinglydoll
In order to let more kids of deep skin tone to have same color dolls like themselves, we have been working hard.
We believe that the mission of the doll is to bring happiness to children, and this happiness has nothing to do with race. Our black dolls are destined to be the best gifts for babies and kids!

iFrodoll is the main brand of the deep skin tone dolls.
Designing funny and meaningful products 
for black is our brand goal.
Our product series are constantly expanding, our dolls are suitable for children of different ages, and those who like to collect dolls. Each doll can be customized with name or birthday as a unique gift. All products have passed safety inspections to ensure 100% non-toxic.
Safety
Designed with love: safety is the top concern for both parents, grandparents and our brand.  All products conform to both the European Toy Safety Standard EN71 and the US Toy Safety Standard ASTM F963.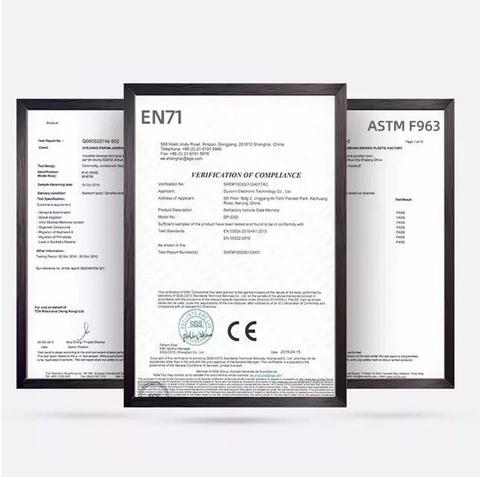 Shipping & Delivery
We offer free personalization which takes 2 working days to produce. All orders are expected to be dispatched within 5 business days of order received. Our dispatch timescales do not include weekends and public holidays. Deliveries will be assigned to our delivery partners and with worldwide delivery. The delivery time varies from place to place, it takes around 5-20 days to be delivered.